Fanstuff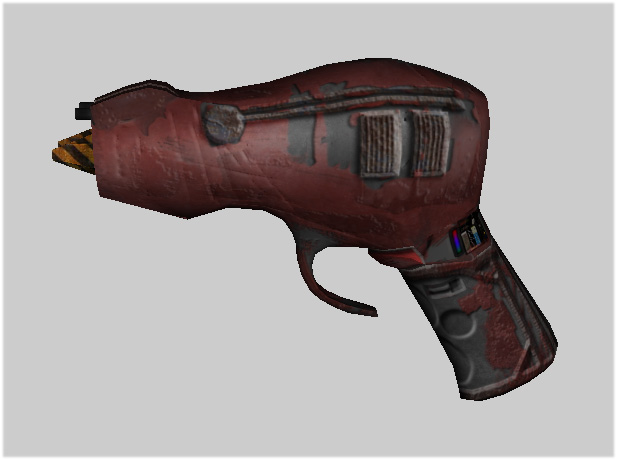 Mk5 Taser model & texture by Yoshiboy
This is Gina's taser as seen in Empathy, created by Dan "Yoshiboy" Holden. The files are free to use for any purpose, on the condition that a link to streetofeyes.com is included in the project's credits.
BOMBER – Character Development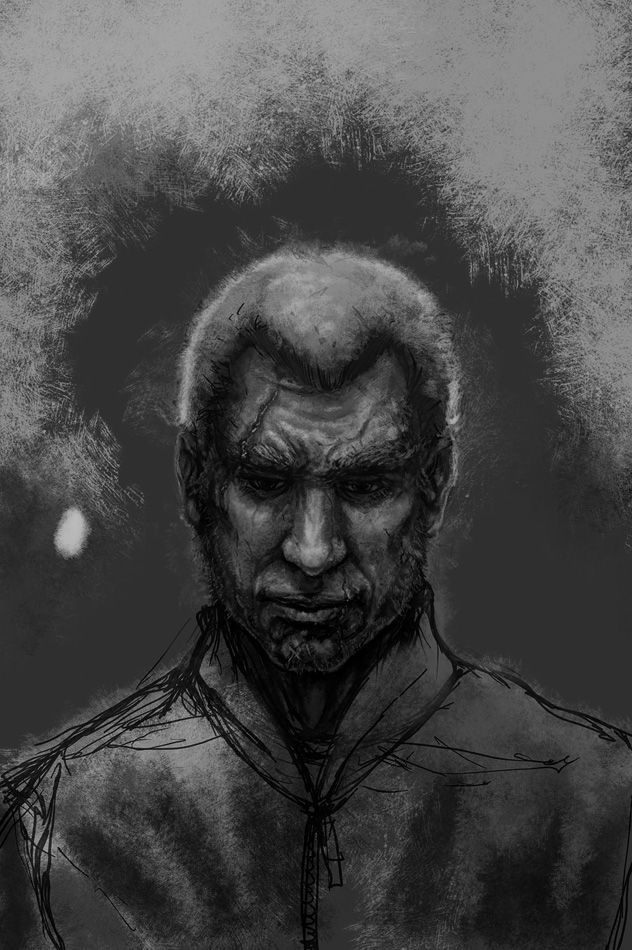 Courtesy of our amazing cover artist Jan Pospíšil, we're presenting a series of sketches and works-in-progress from the development of STREET: Clairvoyance, specifically the look of Bomber on the cover. Jan and I had a lot of discussions and exchanged many designs. Here is a selection of the best of them.
WIP 1– Original, shaggy sketch.
WIP 2– Revised sketch.
WIP 4 – Shaded sketch.

WIP 6– Colour trial, sans sideburns.
WIP 7– More definition.
WIP 8 – Making room.

WIP 9– Developing City shapes.
WIP 10– Colours!
WIP 11 – The City comes alive.

GINA, STREET: Empathy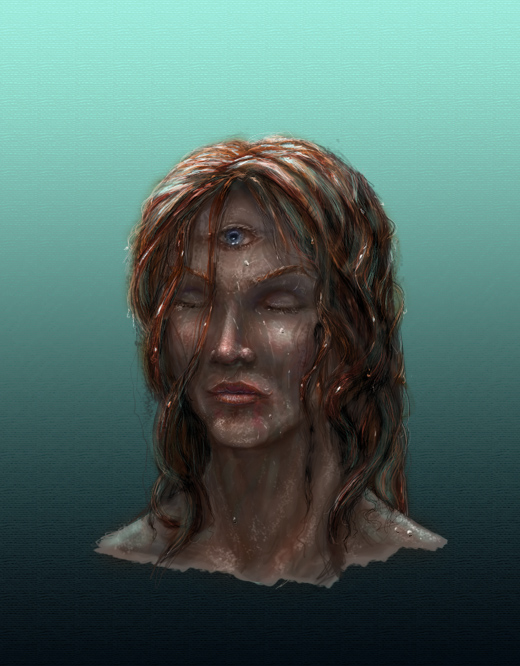 This is one of the original run of sketches that artist Jan Pospíšil did for the cover of STREET: Empathy. It didn't work out in the end due to the angle of the pose, but quick action saved it from the recycling bin, instead bringing it here for your enjoyment.