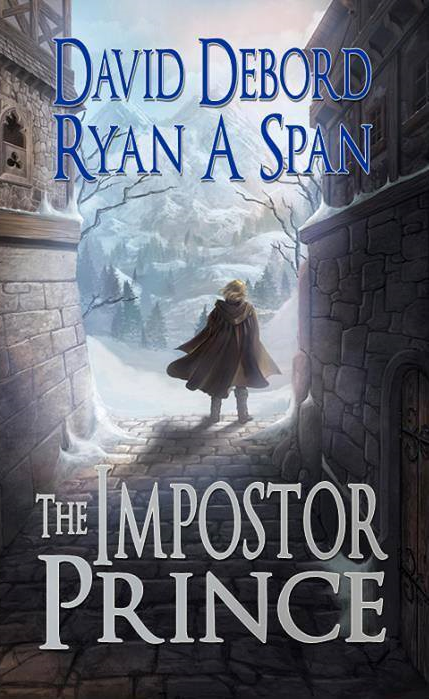 Killing a man in the heat of the moment, violating a sacred peace among the criminals of Ralon's Bend, a young thief called Joren sets off a chain of events he could never have imagined. Banished from his home. Caught up in the political intrigue of nations. Wandering the world with his friend Mattal, the only witness to Joren's crime, trying to fix the mess he caused.
The only way to do that is to become royals—or at least to pretend. But can they carry the deception far enough to save a kingdom, a princess, and a hundred years of peace? And if they're found out, can they spare their own necks from the hangman's noose?
"Invokes the same sense of wonder and joyous fantasy as two of the very best writers I grew up with-David Eddings and Terry Brooks. A world full of magic, sly humor and gripping adventure. This is the stuff fantasy is made of." — Matthew Caine, New York Times and USA Today bestselling author of Ghosts of the Conquered

The Impostor Prince is my first published fantasy, written together with David Wood/Debord and set in David's world of Gameryah, which is also home to his fine Absent Gods trilogy. Published by Gryphonwood Press. Get it here!
The Impostor Prince is a complete stand-alone novel; you don't need to have read the Absent Gods trilogy to understand or enjoy it. It makes a good introduction to the world of Gameryah before investing in a larger series.

Reviews:
"I absolutely adored this book. I loved every second I spent reading it. The journey Matt and Joren embark on is fun and enchanting and the changes they go through just captures your attention…" — Amazon Customer Review
"…This is a great adventure story with believable characters. If you like fantasy, magic, sword fighting, and adventure this is a story you will want to read. Adults will enjoy it and it is perfect for young adults." — Amazon Customer Review
"…This is one of those stories that pulls you in from the start and has you thinking about it long after you're finished." — Amazon Customer Review
"Great book, convincing story and great characters. It's fast paced but not too much so! Good conflict as well. Most importantly it has what any good fantasy SHOULD have, a sense of mystery! Not the 'who dunnit' mystery, but the kind that makes the world bigger…" — Amazon Customer Review
See more ratings and reviews for The Impostor Prince on Goodreads.