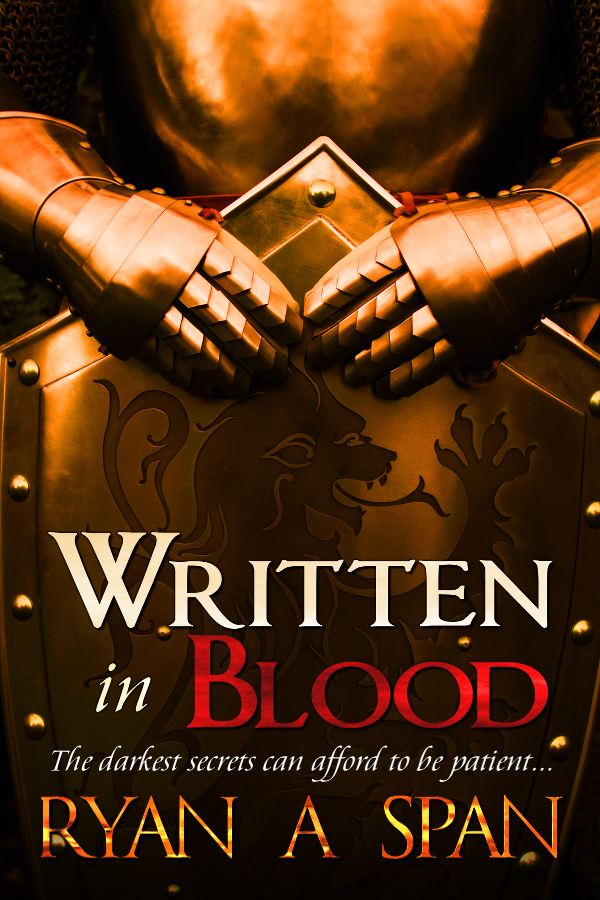 Karl Byren has fallen a long way since his youth in the King's Army. Washed up, reduced to mercenary work and alcoholism, he scrapes out a living as a 'Contractor,' a kind of hired bodyguard for whom the job is more important than his life.
When a new contract falls into his lap, at first it seems like any other… Until it becomes clear he wasn't hired for his skill as a soldier, but for what he unknowingly carries with him.
It's a dangerous trip through the heart of a civil war and into places beyond Byren's wildest imaginations. Everyone knows there's no such thing as magic — but it's starting to get too close for comfort.
Written In Blood is my second published fantasy, many years in the making, a dark and gritty tale of medieval violence and bad things happening to all sorts of people. Get it here!
Written in Blood is a complete stand-alone novel and not part of a planned series.